Minecraft: Gotta get all the ore!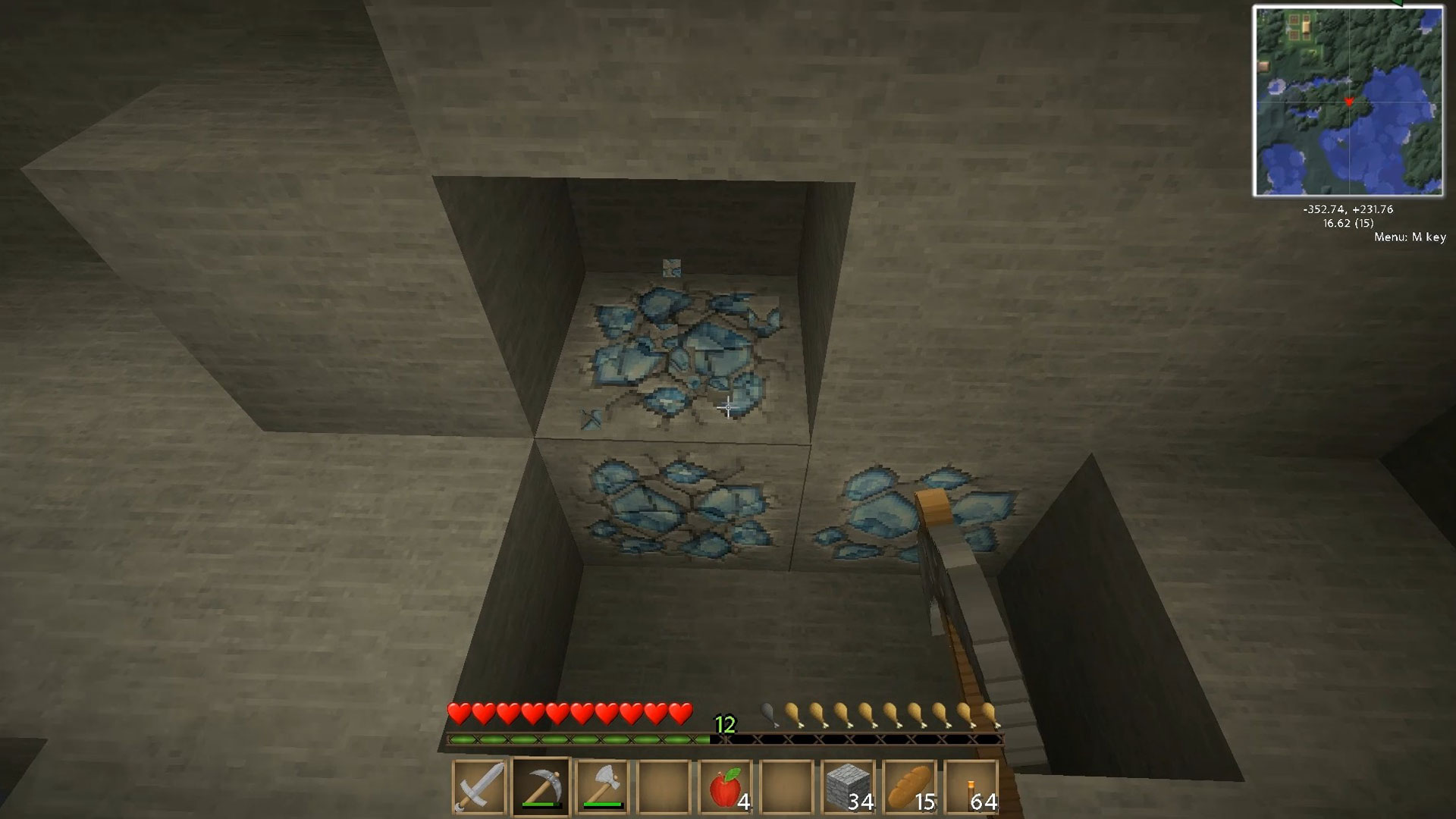 I started a new world. I wanted to upgrade to 1.4.5 so I changed my mods a bit. Unfortunately, some mods change world generation and if you remove them (or try to add them), the world you're playing can break. Anyway, starting the new world, I spawned right next to a village! Right next to the city was a ravine. I called myself "checking out" the ravine, found a ton of different ores and ended up forcing myself to leave because I ran out of room to store it all.
I noticed they greatly increased ore generation in the game since I was playing the game during alpha. I never would have found that much ore so quickly. Not only was vanilla ore like charcoal and iron generation increased, the mods I'm using generates ore like copper and tin. I will have fun learning the new mods and expanding the game play. I think the mods add challenge to the game because the vanilla game (compared to when I played it during beta) is "easy" to master.
I'm looking forward to experiencing what the new world has to offer. Spawning right next to a village makes those first nights in the game so much easier.