Super M is set to make their debut — triggering reactions in the K-pop community that range from excitement, confusion to downright fury over their formation.
But it's happening and this guide includes all the good sh*t you need to know for this debut — trailers, album tracklist, and links to purchase the album, etc.
What is SuperM?: SuperM is a Korean supergroup created by SM Entertainment founder Lee Soo Man and Capitol Music Group chairman Steve Barnett. According to Lee Soo Man, SuperM will debut and promote in the US, with the purpose is to unite the American and Korean music industries.
Since the group comprises members of established boy bands that have already debuted under SM, and have been described as being "The Avengers of K-pop", due to this setup.
Who's in SuperM?: Members include SHINee's Taemin, EXO's Kai and Baekhyun, NCT's Mark and Taeyong, and WayV's (a Chinese-based sub-unit that is a spin-off of NCT) Lucas and Ten (read profiles here).
Why is SuperM so controversial?: Fans are worried that members to leave their originals groups to become a part of SuperM. EXO-Ls are particularly furious about Kai and Baekhyun's inclusion in the new supergroup since EXO is planning a comeback for this year, and will be on tour around the time SuperM debuts.
Lee Soo Man stated that he wanted to unite the fandoms from different SM groups and promised to make fans happy. Chris Lee, an executive at SM Entertainment, also assured fans that the agency will maintain the original groups:
We're maintaining their groups, their solo careers, and on top of this we have this 'Avengers' group to pull them together. There's already an Iron-Man, a Thor, etc; and just like how the Avengers can have their own successful movies, there is a different kind of energy when they are together as the Avengers. We are now creating that as a point of business. We want to create a synergy between their groups, them as solo acts, and the Super M group to create a big wave in this K-pop industry."
"Jopping" MV
Album: SuperM – The 1st Mini Album is out now via SM Entertainment and Capitol Records. You can buy a digital copy of here. Or you can order the physical CD, which comes in eight different versions:
You can also stream the album on Apple Music, Spotify and Tidal.
Tracklist:
Jopping *title*
I Can't Stand The Rain
2 Fast
Super Car
No Manners
Jopping (Instrumental)
I Can't Stand The Rain (Instrumental)
Trailers:
Baekhyun
Taeyong
Ten
Lucas
Mark
Kai
Taemin
Performance video featuring Ten, Taemin and Kai
Concept photos: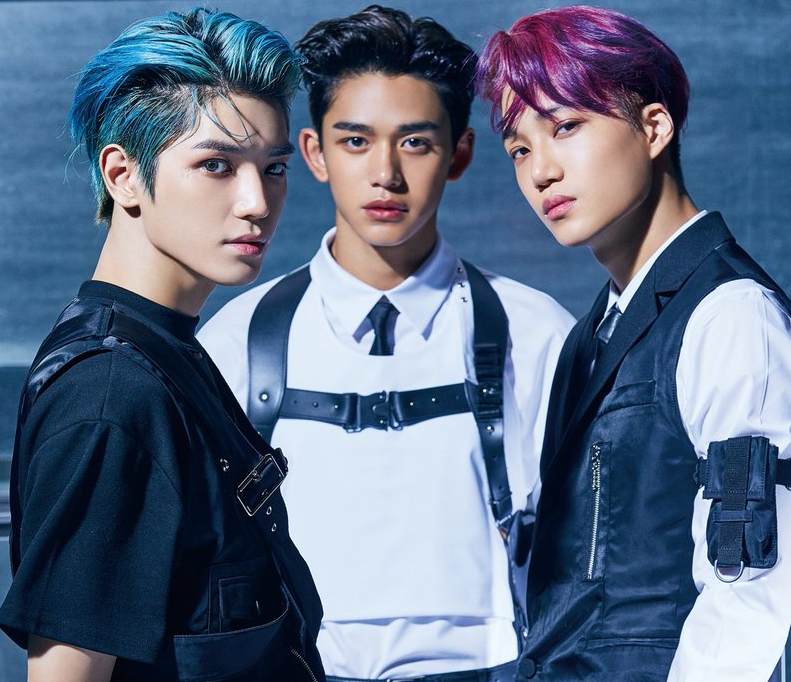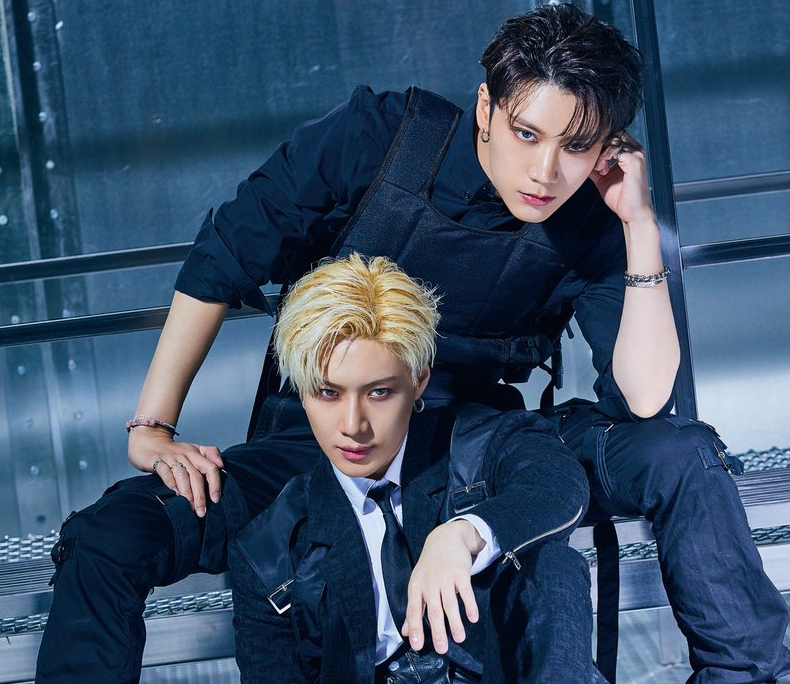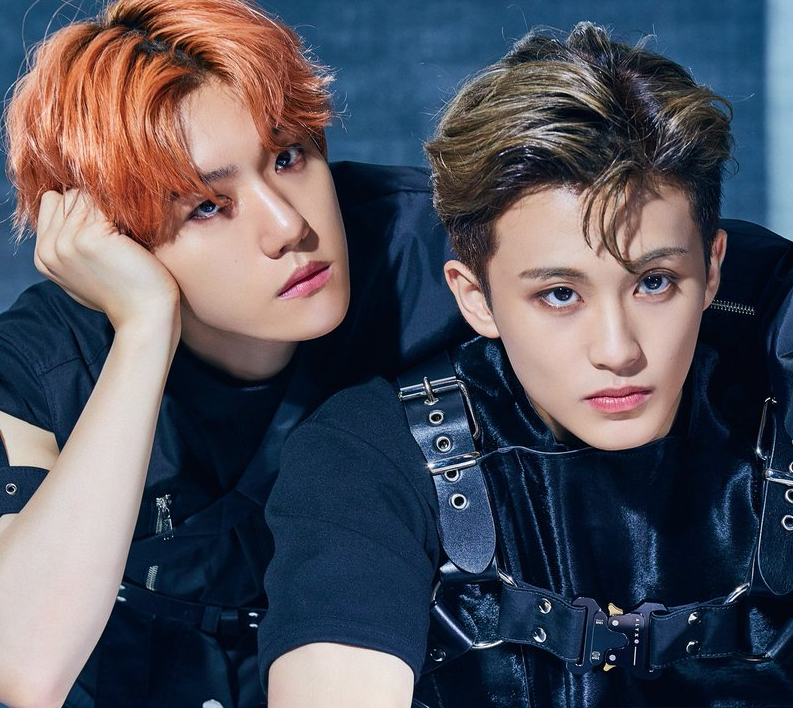 To view the rest of SuperM's concept photos, as well as shots from their filming their music video "Jopping" click here. You can also check out pics from the filming of their music video "Jopping" are here.
Tour Dates
"We Are The Future Live" North American tour (get tickets here):
November 11, 2019 — Forth Worth, TX, Dickies Arena
November 13, 2019 — Chicago, IL, United Center
November 15, 2019 — Atalanta, GA, Infinite Energy Arena
November 17, 2019 — Washington, DC, EagleBank Arena
November 19, 2019 — New York, NY, Madison Square Garden
January 30, 2020 — San Diego, CA, Viejas Arena
February 1, 2020, — Los Angeles, CA, The Forum
February 2, 2020 — San Jose, CA, SAP Center
February 4, 2020 — Seattle, WA, ShoWare Center
February 6, 2020 — Vancouver, BC, Pepsi Live at Rogers Arena
Official social media: