It's been awhile since I posted a family tree update. I've been, trying, to work on the family tree. As you can see from the screenshots, connectivity to Ancestry is horrible today and has been for the past couple of days.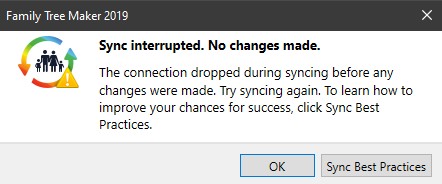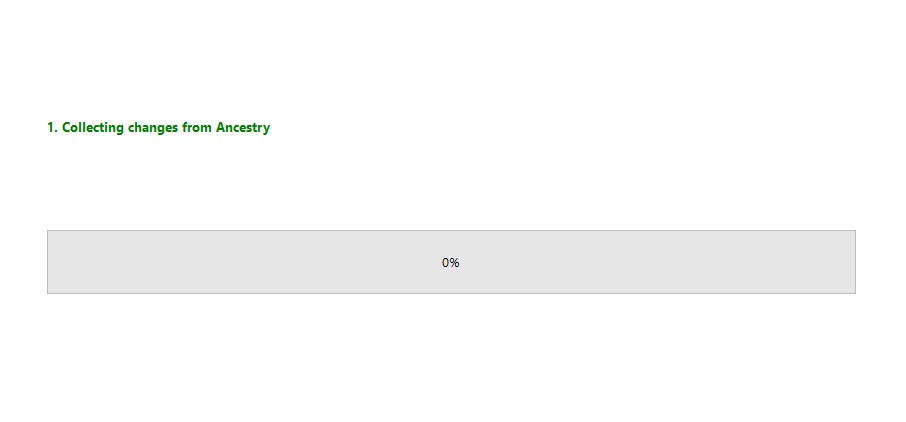 I've been focused on trying to figure out how I am related to my DNA matches which helps makes the family tree accurate. I have enough DNA matches labeled with notes to see patterns. For example, one line has DNA matches that share European Jewish in our ethnicity estimates. I also see many from another line sharing Caucasian DNA matches having Germanic Europe in their ethnicity estimates so one of those lines leads back to Germany too.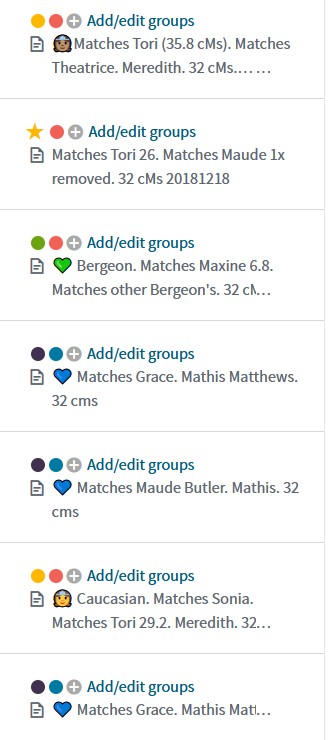 I'll be swimming in Germany research for awhile. 🙂
I'm up to 515 DNA matches where I'm genuinely confused on how we are related. These people match each other in clusters but do not match anyone who I've DNA confirmed. When I figure out the Germany connections, that number should go down a bit. Woot!
I need to set time aside to clean up my family tree. It's up to 6900 people so far. I have a lot of sources on my computer that are not connected to the tree. Those should be added. I have areas where I need to research again because I've improved my researching abilities and more records are available online. I might make progress where it was blocked before.
I wish I could merge RootsMagic and Family Tree Maker together. They both have features I like! I'm thinking about changing some source links from Ancestry to FamilySearch, which is free. When I make the tree public, I want people to be able to view the sources so they can learn about their family. Ancestry has most sources locked behind a paywall. Changing the sources gives me an opportunity to revisit how everyone was researched as well. One feature I like in RootsMagic: they timestamp when a record was last modified or created. I would love this feature in Family Tree Maker, especially if I could run a report by date to see which ancestors I haven't looked at in awhile.
Germany, DNA matches and cleaning up the tree…that's what I'll be focused on for the next couple of weeks. I don't see the point in adding people to the tree based on census records unless I've DNA confirmed the family line. Hopefully, I'll be able to unravel how I'm related to these 515 cousins!