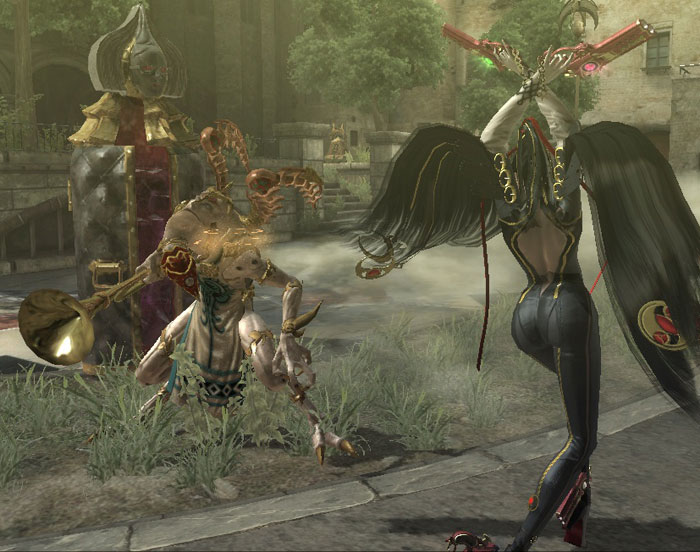 I wish I could fast forward this week to…hmmm…Wednesday of next week. Not looking forward to the whole Mother's Day thing. Mother's Day is great, when you have a Mom. Sucks when you don't. The entire week is a reminder of what you lost. I think of all the times I made such a big deal publicly about Mother's Day and I feel bad about how my words might have hurt someone who lost their Mom. For that, my apologies.
Over the weekend, the crew was over. We were playing some games, I was playing Bayonetta. I was trying to take a picture of her ass (hey, it's a great ass) with the new Incredible. Every time I tried to take a picture, the flash would cover her ass. Every single time. We all fell out laughing and you know me, I had a serious giggle fit because the more I wanted to take the picture the more the flash messed it up. Then I felt guilty for laughing because, for a moment, I forgot she was gone.
When my brother passed away I completely fell apart. It was a shock and so unexpected. Mom's wasn't a surprise. I didn't want her to have to live a life fighting cancer, when cancer had clearly won.
For so many years one of the things I wanted more than anything was to find my soul mate. Someone should have smacked me because that was stupid. I enjoy being single, I could be in a relationship – could have been the entire time, but didn't because I was looking for The One.
Hahahaha, shit, that sounds so stupid now. My bad…
Now, I enjoy life and if a guy is in it, cool. I'm happy with myself and now I see that I am actually ready for a relationship if it were to happen. Before, a relationship was curing what I felt was broken. Mom's death changed me.
It's spring and you know what that means? Guys dread spring/summer because that's when people get married and their girlfriends get stars in their eyes. I'm laughing my ass off because, if the girl was the right one, she wouldn't want to push the relationship in a direction it isn't ready to go. She'd be more concerned about HIM than the status of their relationship.
Silly girls…yeah I said it. Grow.The.Fuck.Up.
I'm deciding what is important and doing what I want. I know one thing…I wish this week was over.