On Sunday, K-Pop group Monsta X completed the South Korean part of their 2019 world tour "We Are Here" with a two day concert in Seoul. This is their third tour in three years.
I noticed the group with they debuted in 2015. Each year, they've evolved and grown as a group, with their offerings improving over time. In 2018, their growth pace excelled. I noticed more people talking about them, more articles written about them and their fandom (Monobebe) expanding. When I shared something about them on social media, more people knew who they were…what group I was talking about.
Their growth couldn't come at a better time. K-Pop is expanding phenomenally outside of South Korea. All the major groups have been coming to the United States with concerts and performances. It is not unusual to hear a K-Pop song on the radio anymore. Things are so hot here now for K-Pop, newbie groups are coming over here, right after debut and without a decent discography.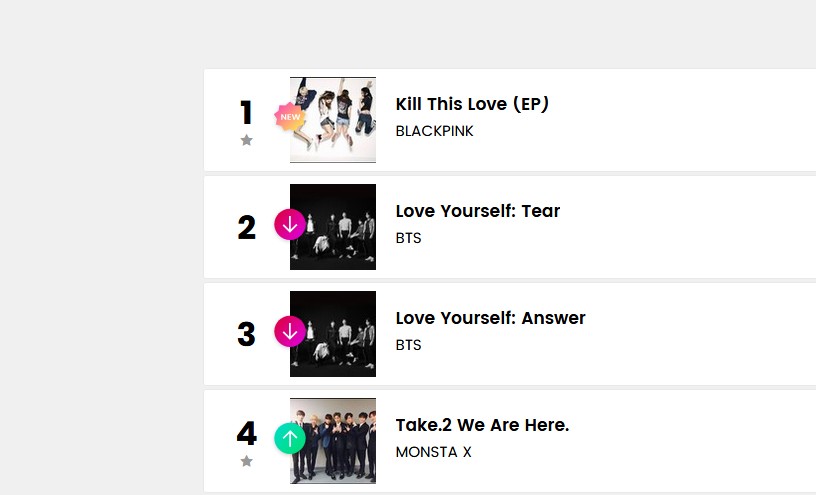 Monsta X is at the right point in their careers for growth. They released Take.2 We Are Here earlier this year. Currently, Monsta X rose to 4th place on the Billboard World Albums chart. They also have a decent discography of songs to perform for their fans. While things might change for the rest of their tour (see tour dates below), in Seoul they performed 26 songs, had 3 VCR segments, 6 Ment segments (where they briefly talk on stage), and an encore. They also had sub-unit performances. That's a solid line up for a concert.
I'm excited to hear more about their concerts as time goes on and I'm looking forward to them coming to the United States. The "We Are Here" tour continues with the following dates and locations:
April 27, 2019: Yokohama, Japan
April 29, 2019: Kyoto, Japan
April 30, 2019: Kyoto, Japan
May 2, 2019: Fukuoka, Japan
May 3, 2019: Okayama, Japan
May 5, 2019: Nagoya, Japan
June 1, 2019: Bangkok
June 5, 2019: Sydney
June 8, 2019: Melbourne
June 22, 2019: Kuala Lumpur
June 29, 2019: Madrid
July 3, 2019: Amsterdam
July 6, 2019: Paris
July 13, 2019: Berlin
July 19, 2019: Sao Paulo
July 21, 2019: Mexico City
July 25, 2019: Dallas (Verizon Theatre)
July 27, 2019: Houston (Smart Financial Centre)
July 30, 2019: Atlanta (Fox Theatre)
August 3, 2019: New York (Hulu Theater)
August 6, 2019: Chicago (Rosemont Theatre)
August 10, 2019: Los Angeles (Staples Center)