I am in love…with this brush. My natural hair is unruly. My hair is multi-textured (straight, curly and wavy) which causes it to tangle. Combing and brushing my hair used to cause breakage.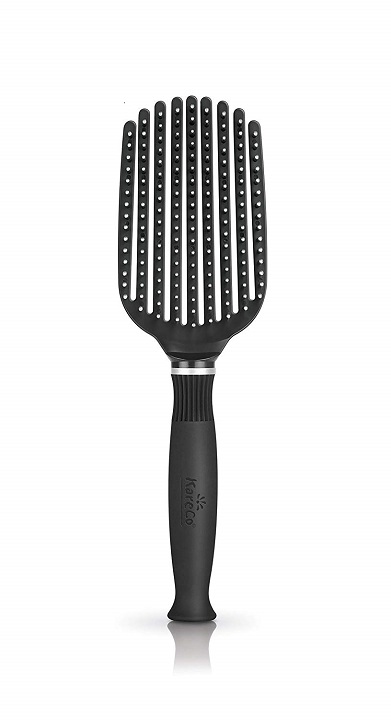 Thankfully, I found this brush. It's made by Kareco, and it was made to be used for all hair types. Notice the slits in the fingers and the curve to the brush. When I use this brush, my hair moves more freely through the brush, greatly reducing breakage.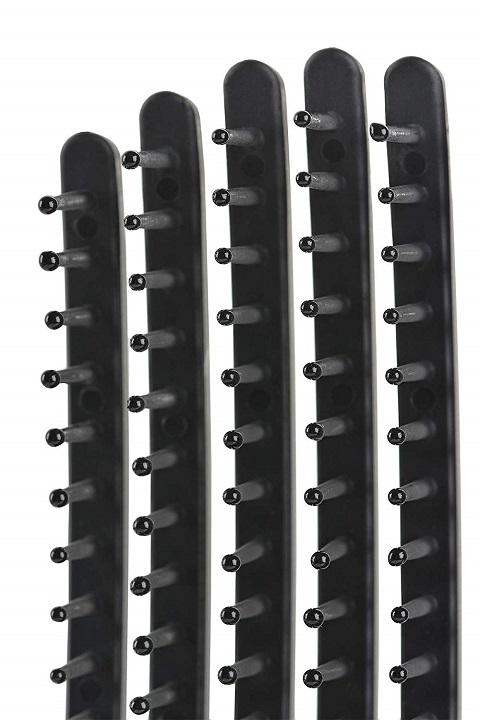 I've been blessed to have length to my hair, I noticed my natural hair would not grow as long as when I used to perm it. I realized it was due to the breakage when my hair became tangled. I'm going to make an update post several months from now to update the change in my hair length.
Anyway, I thought I'd pass this on. Excellent brush!