The release dates for the final season for Telltale's The Walking Dead has been released.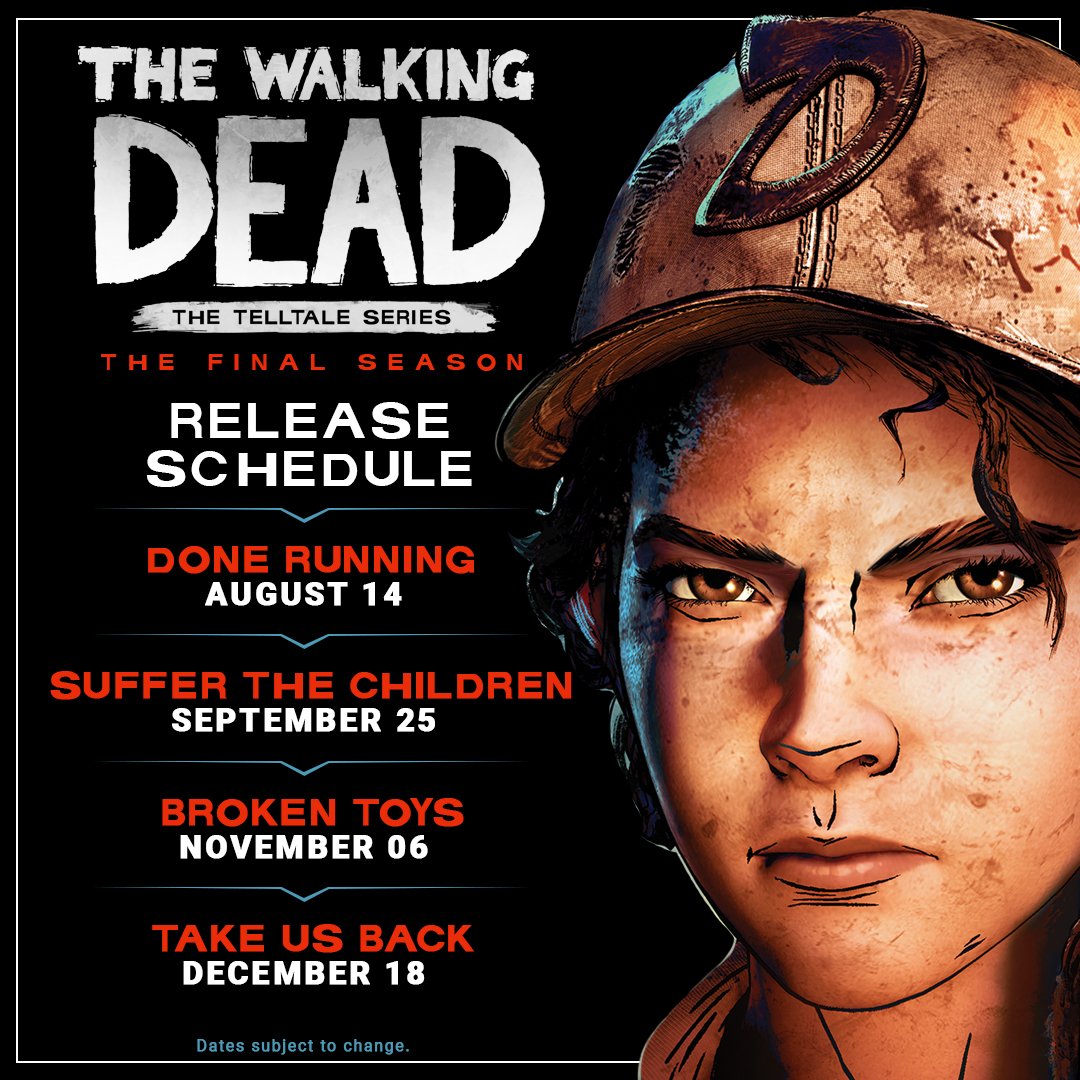 This is an improvement, showing when the episodes will be released. I've been asked if I am going to play through it. Honestly, if I do, it would be in 2019.
I started playing in July 2012, six years ago.
I was hyped for the game, excited about the next release to see what happened. Unfortunately, it was a struggle with the developers as they were not consistent with their release dates. Due to the popularity of the series, they received offers to make other games and started taking them. While I support them doing this, to me, it seemed like they were taking on way more than they could handle without the quality of their games decreasing. In the end, the decrease in quality showed. The result? A two year gap with nothing being released for The Walking Dead. When they finally starting releasing episodes, many people had already moved on.
Myself included.
I did not play through the third season when it was released in 2016. I saw the previews and felt a disconnect with Clementine. After a long gap, it saddened me players weren't able to play her character the entire time. From what people told me, there were many unresolved questions. I decided, if I played the game again, it would be once the final episode was released.
I haven't changed my mind.
I'm hoping, for the series sake, Telltale can end this journey with the same quality it started. I'll be keeping an eye on it. For now, if I play it, the play through will be in 2019.