At the beginning of the year, I started experiencing wrist pain. I searched for a solution on Amazon and came across the ComfyBrace, which had high ratings. It seemed like it could help my issues, so I decided to give it a try. The brace arrived quickly and, within a week, my pain had subsided. I still wear the brace (without the metal piece) at night, although it's not comfortable to wear while typing.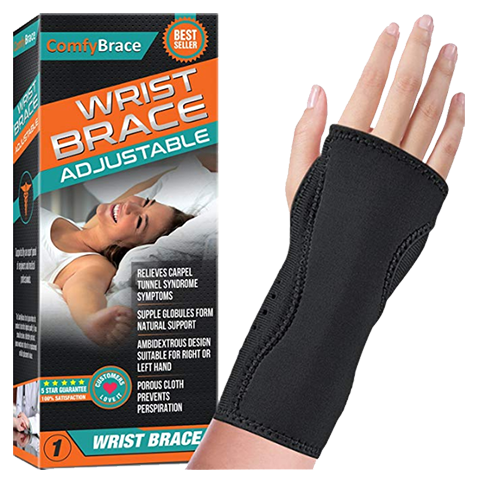 Cut the Crap
A few weeks after I received the brace, I received a letter in the mail from someone named Heather, who claimed to be the owner of the business. She wanted me to write a review because she was struggling to make sales. She said she had invested $50K in the business and that she was a mother of three trying to make a living.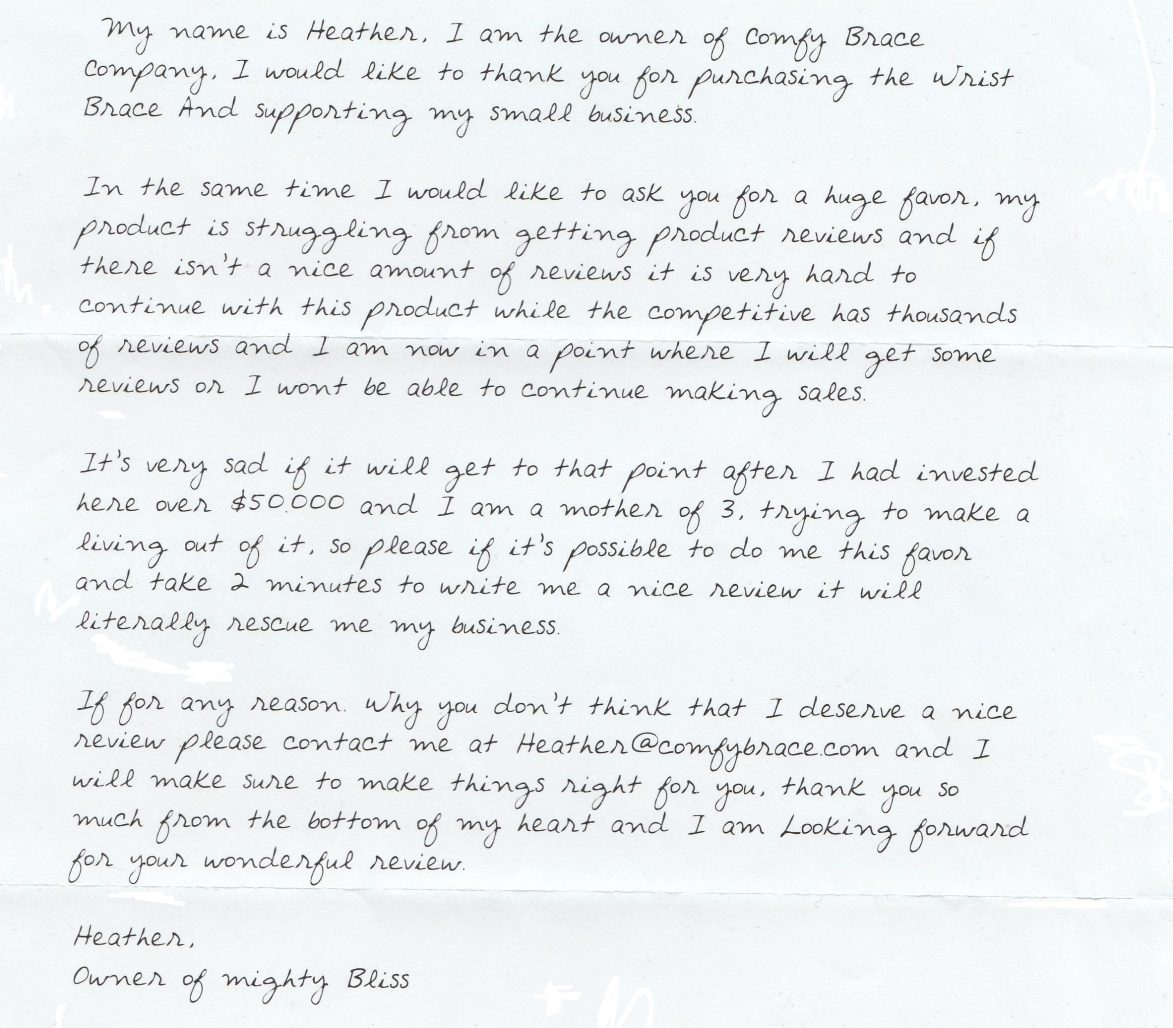 At the time of writing, ComfyBrace has 41,957 ratings, a 4 1/2-star rating, and is a #1 bestseller on Amazon.

While reviews on the platform should be used by customers to make informed purchasing decisions, they should also be free from influence by the companies whose products are being reviewed. It's unclear how many of the reviews for this product were influenced by Heather's sob story, but it's clear that customers have been complaining about receiving this type of letter since 2019. It's questionable why Amazon would allow this to happen.