Back in May 2018, a video went viral of an unheard K-Pop group dancing to Famous Dex – Pick It Up (Feat. A$AP Rocky)…in a parking lot.
The video now has over 2 million views. When I first saw it, the video was creeping close to 1 million views. This was the first time I heard of KQ Fellaz, now known as ATEEZ. To be shot in a parking lot, this is a good quality video. The choreography is nice, done by King Guttah. As I started to enjoy the clip, it ended too soon. I enjoyed the performance but I hoped they changed the name. I made note to look out for the group.
Happy I Procrastinated
Fast forward to January 2, 2019. In an effort to be more organized, I was going through the long list of things I missed during the fall. October – December was a busy time for me. My jaw dropped when I saw this video.
I was confused. I try to keep up with rookie groups. I knew I'd seen the group before but, initially, I could not place them. I refused to Google it because I wanted to remember on my own. I was assuming it was a rookie group because the name was unfamiliar to me. The problem? Rookie debut videos don't usually look this good. The location is beautiful. The shots are well done. I checked the channel and there was a second video.
Personally, I prefer Pirate King over Treasure. Watching Pirate King, I began to wonder if the guy with the purple hair was same guy that danced in the garage in the viral video. He was! As I re-watched the video, I was able to place other members. The group's name changed from KQ Fellaz to ATEEZ. They debuted October 24, 2018, with the mini-album Treasure EP.1: All to Zero. They are under the label KQ Entertainment, home of Block B (under the subsidiary Seven Seasons) and Babylon, among others. This explains why their debut videos looks so polished. KQ Entertainment is not a large company, but they have experience.
The stylists did a great job with their looks. They each have a distinct look yet their combined look is cohesive. For example: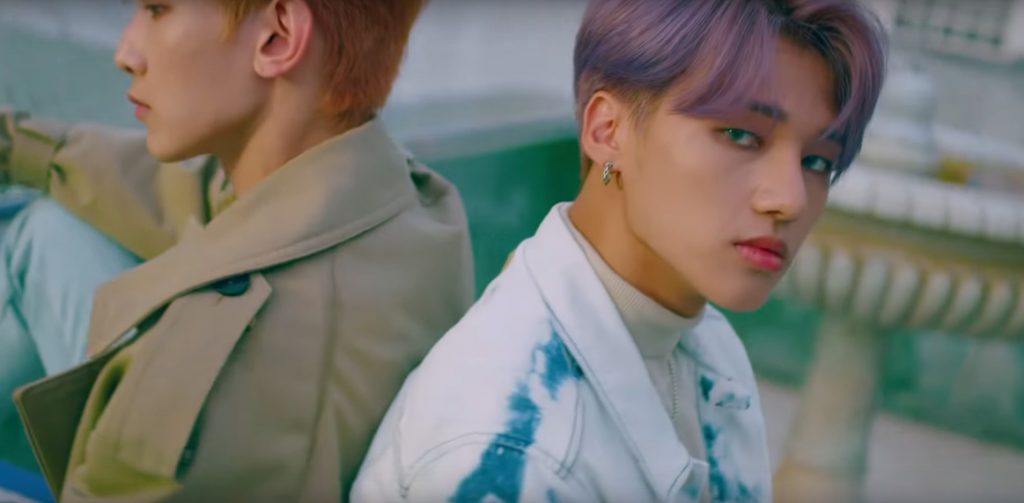 Props to the stylist for this look. His name is Wooyoung. Ironically, he was a trainee at BigHit Entertainment. His role model is Jimin from BTS, who is also signed under BigHit Entertainment.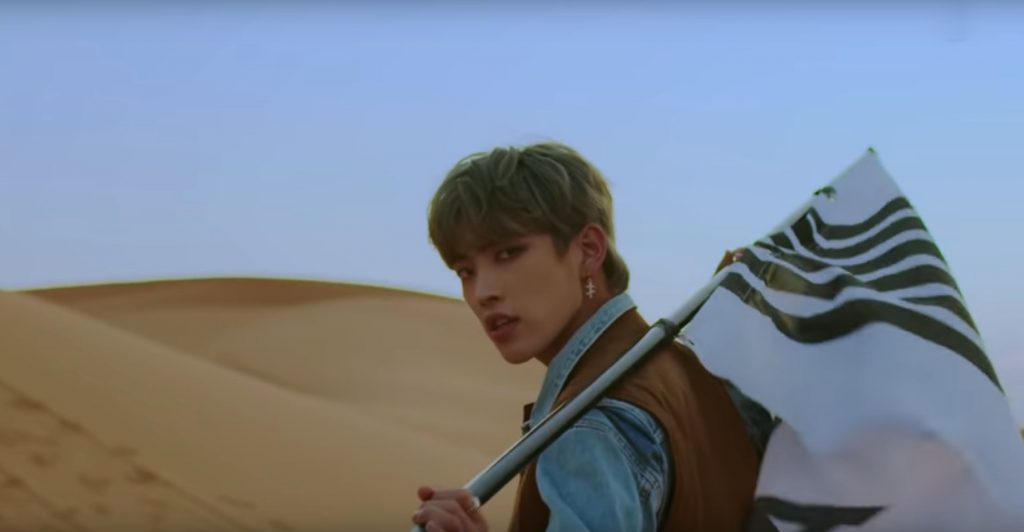 The company seems to be attempting to make the group self-sufficient. Hongjoong, the Leader, is a composer. It has been said he has written a number of songs for the group already.
Finding ATEEZ was a happy surprise. I was glad I procrastinated in putting their information in my lists to keep track of them. I didn't make that mistake a second time. I look forward to their next comeback.
If you are interested in keeping up to date with them, they have a YouTube channel, V Live, Instagram and Twitter account. They update them regularly.