Let's go back to December 19, 2018. On that day, Jungkook (of BTS) surprised his fans with a video of him singing a portion of "Ending Scene", by IU. Jungkook mentioned that he would release a cover of it one day.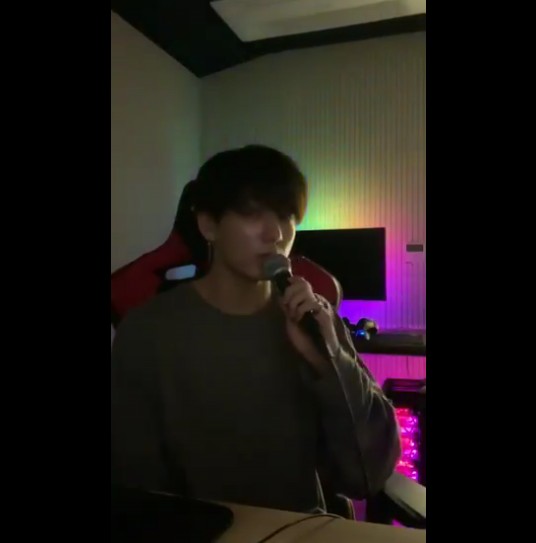 Fast forward to January 23, 2019. Jungkook released two versions of the cover…surprising fans once again.
"Ending Scene" is a beautiful song, composed by Sam Kim, included on IU's 2017 album Palette. When I said the song is beautiful, it sounds lovely to the ears, both by IU and Jungkook. The lyrics of the song are bittersweet. You can see the meaning of the song in IU's official video.
The song is about moving on from a relationship that has already ended. You can see in the video IU and Kim Soo Hyun (who made a cameo in the video) are showing symbolically cutting the residual strings that often remain in a relationship, setting each other free. IMO, it's not a breakup song because the "breakup" already happened. It's a song about moving on from a relationship that has already ended.
When I first saw the video, I teared up at the end because the symbolism (IMO) is fantastic and relatable. I remembered the times I had to say goodbye to a relationship. The first time was very painful because we were together for so long, but I learned something valuable through that experience (which is why I am friends with all but one of my exes).
You cannot find happiness with the right person if you remain in a relationship with the wrong person.

While, in the video, they are cutting strings and freeing themselves, what is also happening, are doors opening up for new experiences, a new journey…a new love to come into their lives. If you are going through a breakup, remember that. One door is closing, another is opening.
I'm very happy Jungkook picked this song perform a cover. Not only is it beautiful, it holds the gem of a valuable life lesson.
FactTyme
*** The pictures on Jungkook's cover seem to be from their concert tour in Paris. Jimin posted a photo from the tour back in October.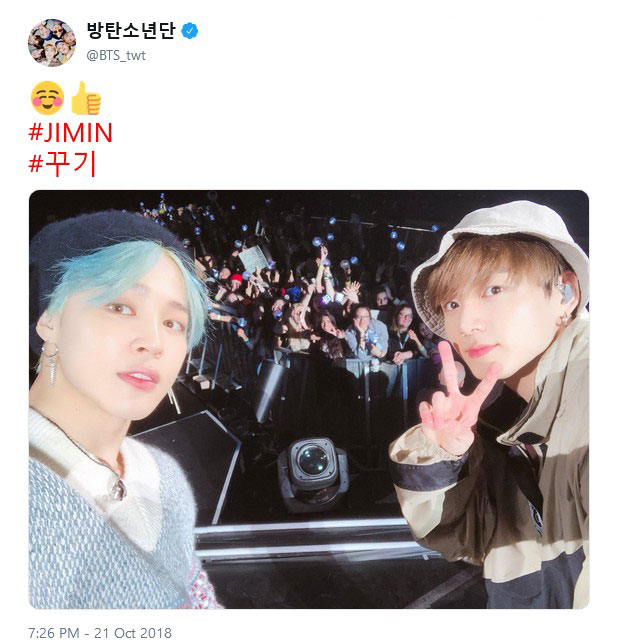 *** Jungkook is pretty good with relationship advice himself. This is one of my favorites.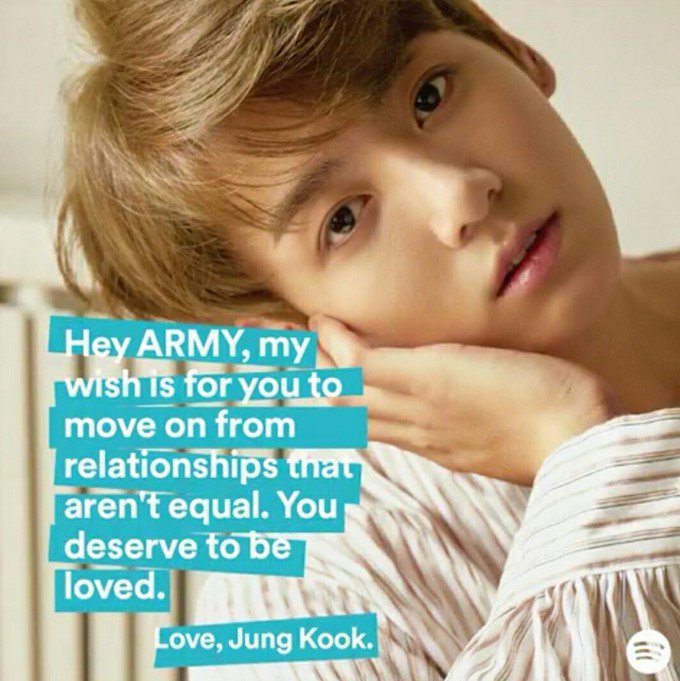 *** This is a partial list of some of the covers Jungkook has done over the years. I made a full list because I had a hard time tracking them down. I'll try to keep this list updated.